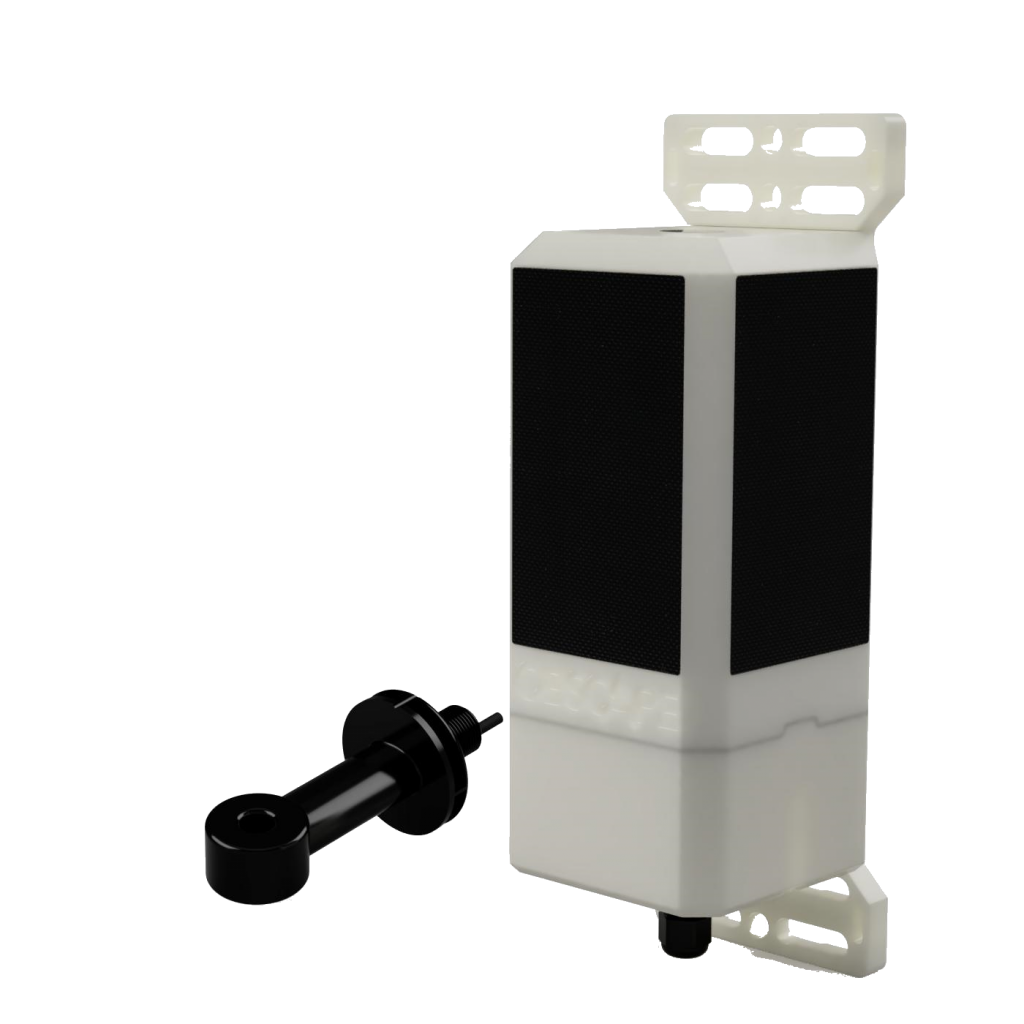 Easy plugin for accurate conductivity, temperature and salinity measurements!
Toroidal sensor minimises bio-fouling!
Powered by energy efficient solar panels!
Telemetry reporting in Real-time, to the Free-to-Use Data Portal!
Free brackets included, with multiple mounting options!
Completely wireless. No receiver station needed!
Obscape's CT Station is the ideal all-in-one solution for real-time conductivity, temperature and salinity measurements. It combines the robust Obscape Power & Telemetry Module with a low-maintenance toroidal CT probe.
Together they form a CT Station that is unchallenged in its ease of use.
Whether you are monitoring aquatic habitats, estuarine hydrodynamics or salt intrusion, the Obscape CT Station will suit your needs.
Where oceanic and inland waters meet, the interaction of fresh and saline water create an intriguingly complex environment. A salt wedge intruding into an estuary or harbour basin can start dominating the hydrodynamics and may have a significant impact on sediment transport. Diverse and unique habitats can form through the interplay of salinity, tides and waves. Observations of conductivity, water temperature and salinity form the starting point for getting insight into these natural dynamics.
Incl. Data Portal license and mounting bracket
Many of our products are versatile and can be utilised in many different applications. By completing the following form it will help us provide the right solution for you.