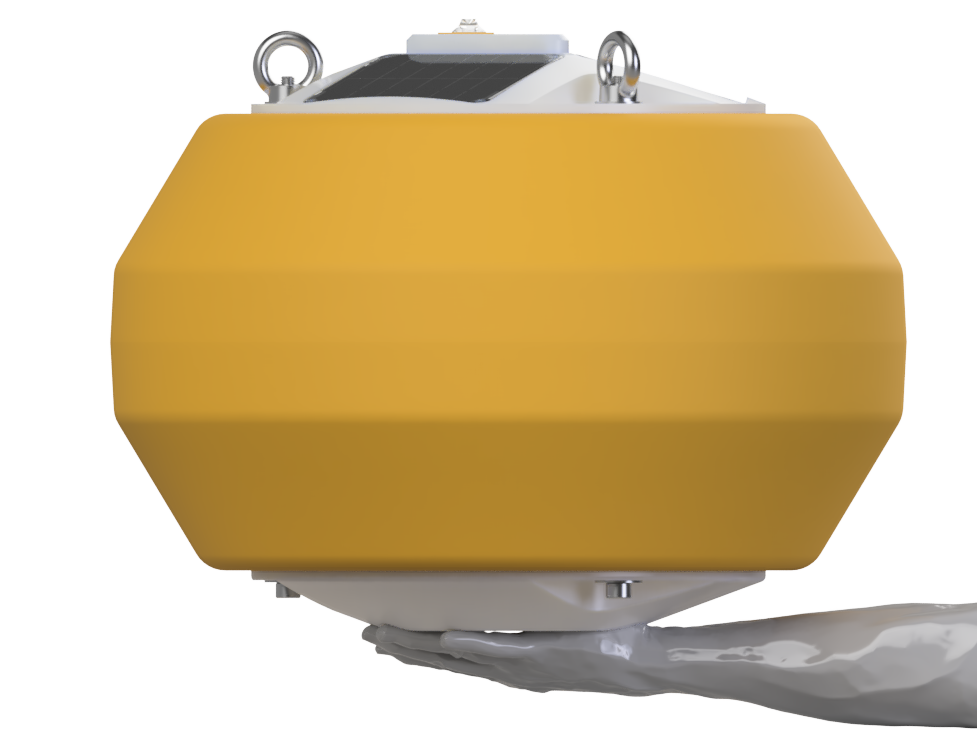 UV protected, tough and robust housing!
Real-time data 4G (2G fallback) & Satellite Telemetry reporting in Real-time, to the Free-to-Use Data Portal!
Powered by energy efficient solar panels, with optional additional battery backup!
Easy, affordable mooring options!
Accurately measures full bulk wave & directional wave spectra parameters!
Easy to start-up, service and maintain!
Lifting rings for easy deployment and retrieval!
Deploy by hand. Compact 500mm diameter and Light weight 12,5kg!
Wave measurements are an indispensable part of any MetOcean or Limnology project. The Obscape Wave Buoy is based on recent advances in battery and solar power, sensor and data technology, ensuring a rugged, light-weight, reliable and affordable wave buoy.
The Wave Buoy uses a combination of motion sensors and an electronic compass to measure the directional wave field with high accuracy. This yields the directional wave spectrum and all parameters that can be derived from it, such as the 1-dimensional energy-density spectrum and a range of bulk wave parameters (significant wave height, peak wave period, peak wave direction, etc.).
Solar and Battery Version available!
Purchase includes Free use of the Data Portal,  for the lifetime of your Wave Buoy  and 5,000 free satellite communication credits to get you started!
"Overall, the devices have outperformed previously used systems in both efficiency and cost, which would make the Wave Buoys the choice of preference for future needs". J.D.N Project Manager
Many of our products are versatile and can be utilised in many different applications. By completing the following form it will help us provide the right solution for you.