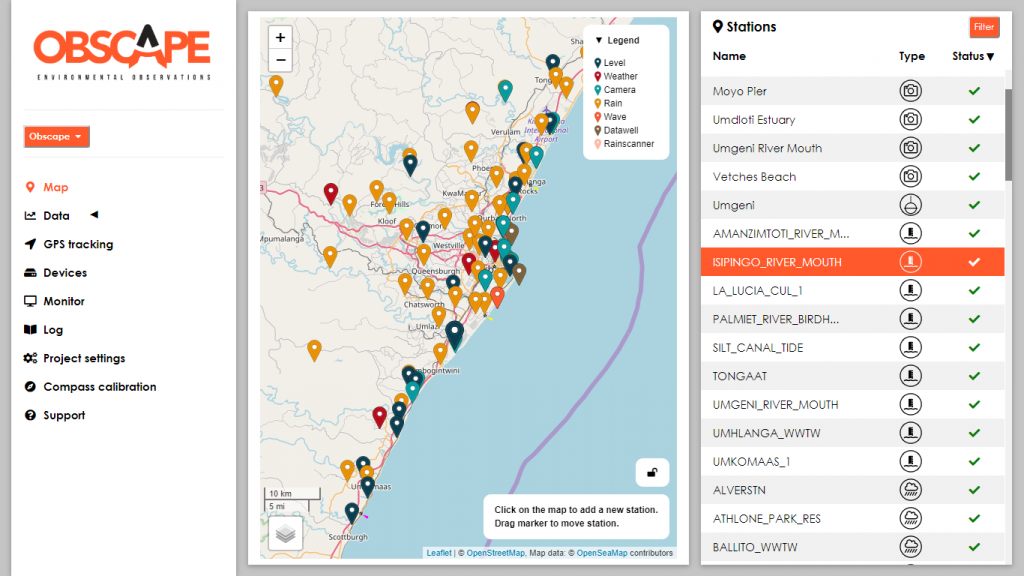 Interactive map interface
Real-time data and status monitoring
Easy management of your data and devices
Real-time data from all your Obscape sensors will be collected into the Obscape Data Portal,  your gateway to the field. The convenient map-based interface allows for integral management of your data, devices and operations.
Free for the lifetime of your Obscape device:
- Unlimited devices per project  - Up to 50 users per project
- Software updates  - Threshold alerts
- Reports  - Diagnostics - Secure Login
- Forwarding options  - White labelling
Many of our products are versatile and can be utilised in many different applications. By completing the following form it will help us provide the right solution for you.