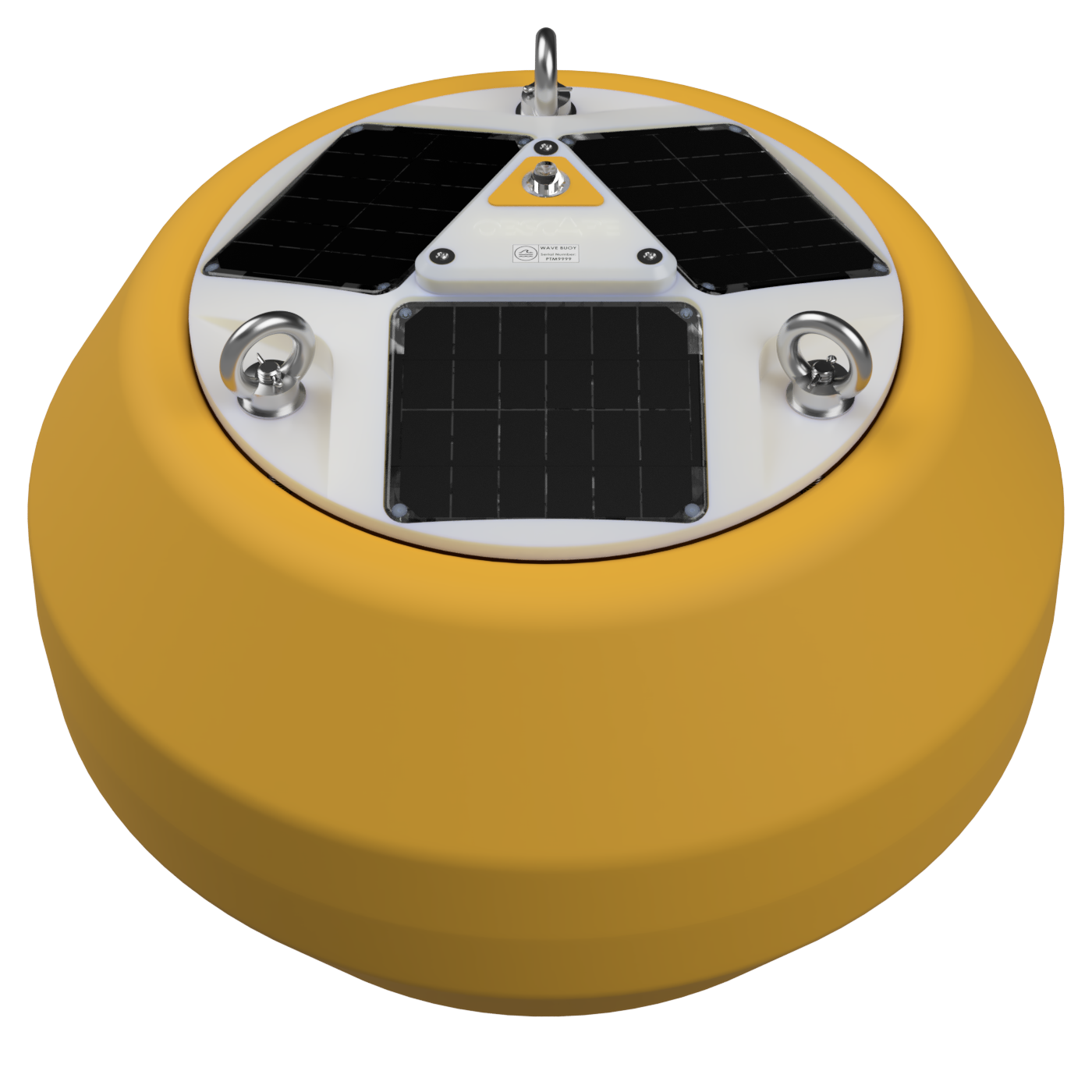 UV protected, tough and robust housing!
Easy to lift and lightweight 7,5Kg
Rugged tough mooring attachment with easy to assemble and affordable mooring line.
Real time full wave spectra measurements, reporting to the Free-to-Use Data Portal!
Powerful 7W Solar panels!
Real-time data 4G (2G fallback) and Satellite telemetry.
Meet the OBS-BUOY7W Wave Buoy
The solar powered OBS-BUOY7W will suit your wave observation needs on any project, regardless of location and budget. Accurate real time wave data makes its way to your desktop in real-time through a robust telemetry solution ( 4G, 2G and satellite) to the free to use and powerful DataPortal. The OBS-BUOY7W was designed to make your life easy: no receiver station needed, solar-powered, a simple mooring solution, deployable by hand and transportable as check-in luggage.
Cellular and Satellite communication formats give you real-time data and system updates straight to any internet connected Smart device.  You can view and share data from the Free-to-use dashboard whenever and wherever you are.  You can even use the API to forward your data to wherever you need it.
The OBS-BUOY7W Wave Buoy uses a combination of motion sensors and an electronic compass to measure the directional wave field with high accuracy. This yields the directional wave spectrum and all parameters that can be derived from it, such as the 1-dimensional energy-density spectrum and a range of bulk wave parameters (significant wave height, peak wave period, peak wave direction, etc.).
Purchase includes Free use of the Data Portal,  for the lifetime of your Wave Buoy, web portal license and 5000 satellite credits to get you started.
Many of our products are versatile and can be utilised in many different applications. By completing the following form it will help us provide the right solution for you.