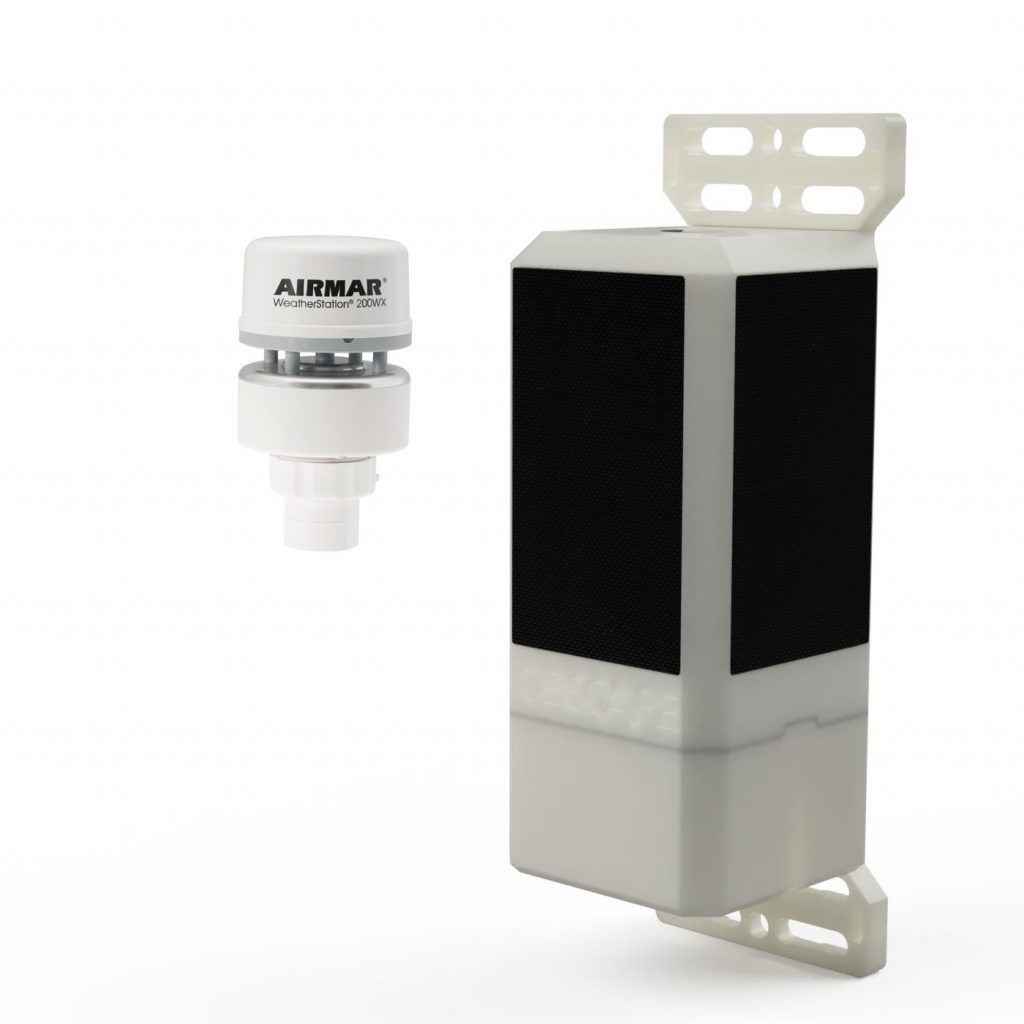 IPX7 Robust waterproof housing!
Multiple mounting options
Powered by energy efficient solar panels!
Easy plugin for accurate full weather event measurements!
Wind gust, speed & direction
Completely wireless. No receiver station needed!
Meet the Offshore Weather Station
Obscape's Weather Station supplies you with real-time weather data and was designed for continuous deployment in harsh climates of open water environments.
The Offshore Weather Station provides real-time, site-specific, offshore weather information. Built-in solar panels and a 4G connection ( optional satellite) to guarantee consistently reliable monitoring from any marine environment.
No moving parts and proven IPX7-rated construction enable reliable operation even in harsh sea conditions. The 220WX-IPX7 calculates theoretical wind speed and direction based upon apparent wind, plus buoy speed and heading.
Numerous weather sensors in a single, compact device:
air temperature
wind speed
wind direction
gust wind speed
atmospheric pressure
Incl. Data Portal, SD Card and mounting brackets.
Many of our products are versatile and can be utilised in many different applications. By completing the following form it will help us provide the right solution for you.